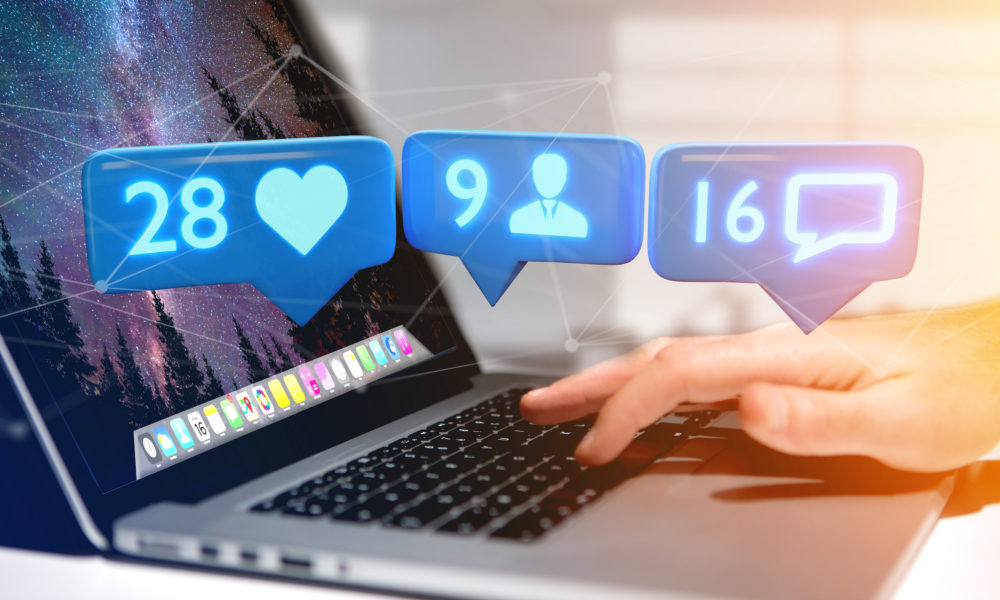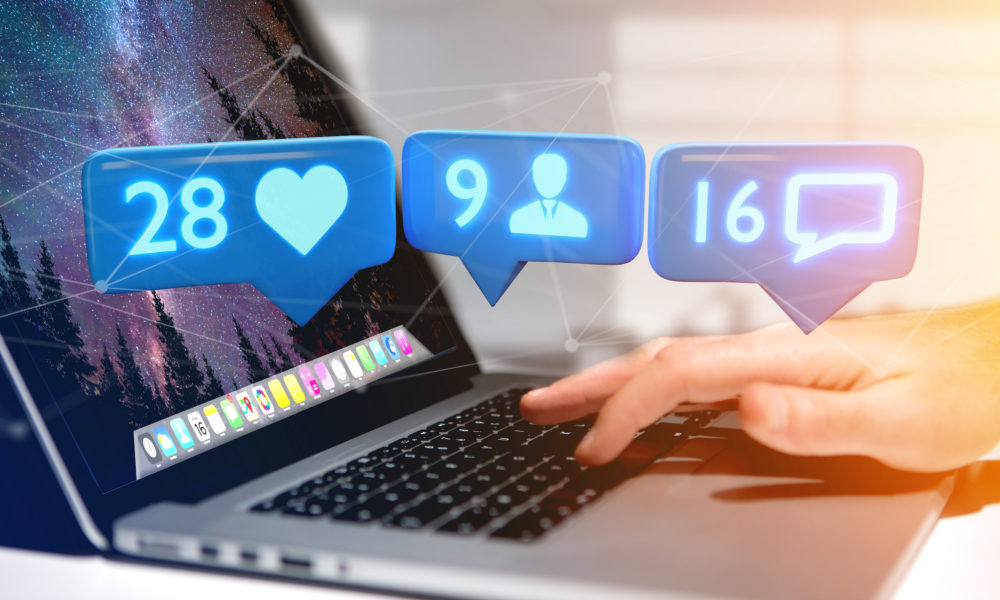 What exactly is a Facebook pixel? If you're using Facebook ads or plan to use them in the future to further grow your business, you've probably heard of pixels.
A Facebook pixel is a special code provided by the platform that you place on your website. It helps collect and track data like conversions from your Facebook campaigns, optimize ads based on the data, build audiences for future ads (read more about the importance of audiences here).
Facebook pixels work by placing and tracking cookies to track users as they get to and interact with your website.
If you're not familiar with tech, or if you think when we mentioned cookies you thought we meant the kind you eat, then wrapping your mind around pixels and how to use them can be overwhelming. We've pulled together tips and tricks for best pixel practices to make using them as easy and effective as possible.
Reasons to Use Pixels
Installing pixels on your webpage, allows you to track conversions (sales or opt ins) from your Facebook ads. You can see how users from Facebook interact with your page. How long do they stay on the page? Do they take an action if you're asking them to? Do they abandon the page before finishing a specific action (i.e. adding product to cart or wish list but not completing a purchase).
This data then allows Facebook to optimize your ads based on your specified goals – this means Facebook gets a better idea of who to show your ad to, which can help reach your goals faster and drive down overall cost of ads.
Additionally, using Facebook pixels allows you to create custom audiences based on website traffic or user actions on your webpage. These audiences allow you to show your ads to a more engaged audience or retarget an audience who visited your page but didn't complete the action that you want. For example, using pixels you can show new ads to users who previously clicked on your ad, went to your web page, added product to the shopping cart, but did not complete a purchase.
How to Actually Create Pixels
Before creating your pixel, its important to consider what kind of data you want to collect. Facebook allows pixels to be created for two different events or actions you want the user to take on your webpage. The first is a set of 9 standard events like view content, add to cart, add to wishlist, lead, or purchase and the second is a custom conversion where you specify the event yourself.
The following are steps you can take to create the pixel, get the pixel code, and place the code on your webpage.
First, log-in to your Facebook business manager. Next, select "Business Manager" from the top left corner, select "All Tools" from the dropdown menu, and select "Pixels" from the Measure and Report column.
Click "Add Data Source" and select "Facebook Pixel" from the dropdown menu, name the pixel and add the website URL for the page to which you will be adding the pixel code, then create the pixel.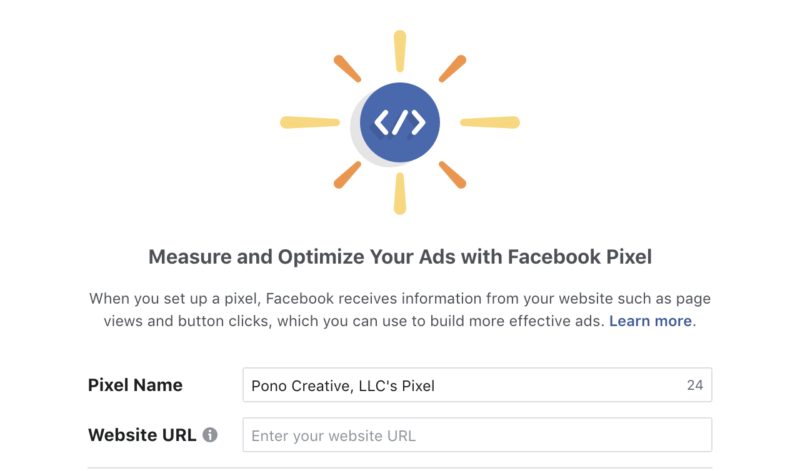 Once the pixel is created, you'll need to add the code to your webpage.
Select "Copy and Paste" – this allows you to copy the specific code and paste it into your webpage code between head tags, copy the code, and paste the code into the header tag of your website (between the <head> and </head> tags).
After you paste the pixel code, click "Next". Decide the specific event codes you want to track, copy the specific event code, and paste the event code into the header tag of your website.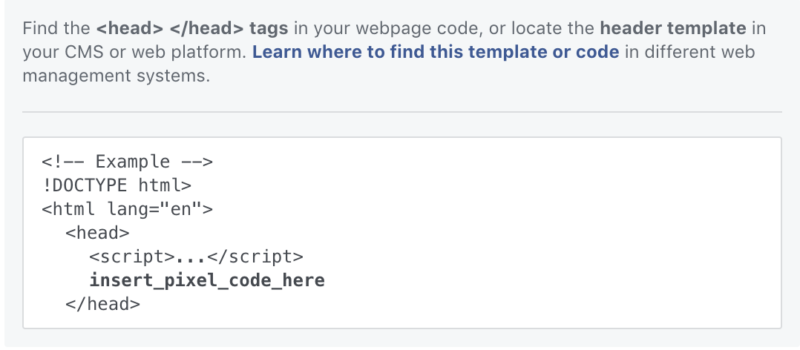 How to Make Sure Your Pixel Works
Once you have your pixel created and added to your webpage, you'll want to ensure it's working properly.
To do this, download the Facebook Pixel Helper Chrome Extension
Next, visit the page where you installed the pixel code. If the pixel is working, the extension should turn blue with a green bubble with a number inside. The blue indicates there's a working pixel, and the number pop-up indicates the different events that are being tracked.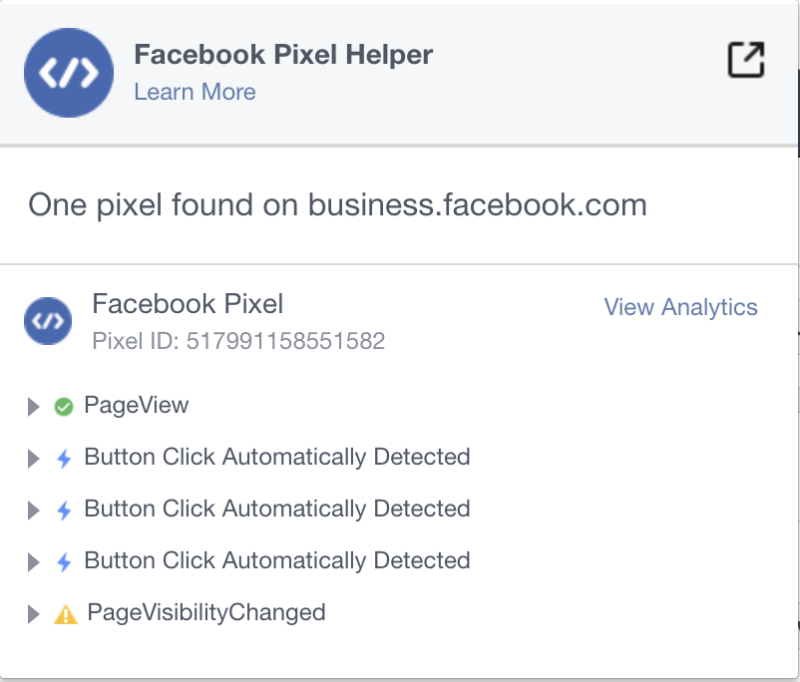 Click on the extension to get more information. It will tell you if the pixel is working properly, or if there is an error to fix.
What is your experience with Facebook pixels? Do you have an easy time installing them, or do you find them to be difficult to use and understand?