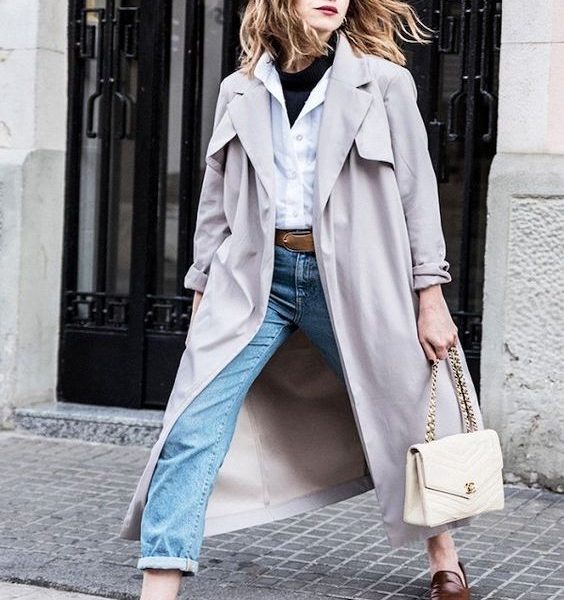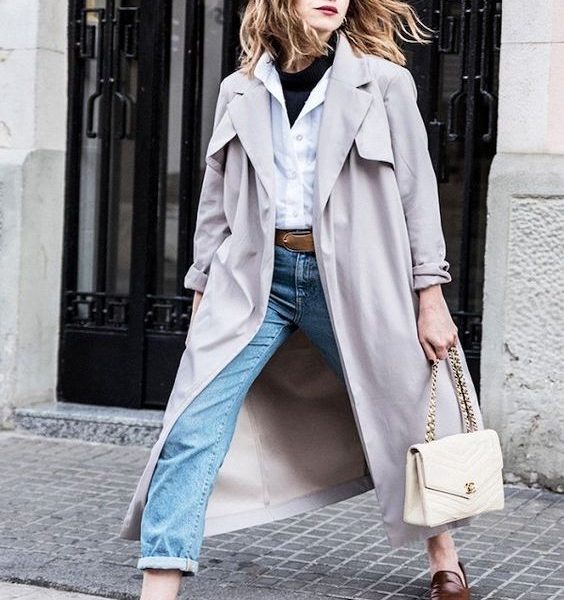 A Camel Coat
A true fall staple. The beauty of camel, is its versatility in every wardrobe, regardless of style. It pairs well with pretty much ANY other color. Pair this jacket with black jeans or blue jeans for a casual look, or pair it with trousers, skirts, or dresses for a put-together look. Pair it with ANYTHING. This jacket can literally be worn with anything – including your sweat pants. It just makes everything better.
A White Button Up
To be honest, this is a wardrobe staple for every season. In the fall, layer it under sweaters or blazers. Dress it up with trousers, and heels or oxfords, or dress it down with jeans and boots. The possibilities are endless. Just make sure you iron or steam it before you go out in public – there is nothing better than a crisp button-up, and nothing worse than a wrinkled one.
Cashmere Sweater
Remember how we just mentioned layering your white button up with a sweater over top? Queue the cashmere sweater. Probably the softest thing you've ever touched, and most definitely the softest item in your wardrobe. Opt for a neutral color like gray or camel to layer with almost anything, or opt for colors like red, blue, and green to add a pop of color to an outfit. Styling tip: pair a camel sweater with your camel coat for a true monochromatic look.
Chelsea Boots
Good fall boots are hard to come by. Good fall boots that you can actually wear into the winter? Even harder! That's why we love Chelsea boots for every wardrobe. They're versatile, easy to style, and they look good with any body size, shape, and type. Pair them with skinny jeans rolled at the ankle, skinny jeans tucked in, with a skirt or dress, with tall socks or short socks, with boyfriend jeans, or with jeans over the top. Bonus: they actually keep your feet warm.
Leather Jacket
This classic piece is no longer reserved for owners or riders of motorcycles. Ideal for happy hour meetings, dinners, and weekend outings, this wardrobe staple is a must. Replace a blazer with a leather jacket (remove your tie if you're wearing one) to add a little edge to your office attire and take it from day to night. Style it with sweaters and button ups (read above) to dress it up, or jeans and a vintage t-shirt for dressed down look. Give a feminine outfit (think lace and ruffles) a masculine touch with a leather jacket. Adding a leather jacket to any outfit gives it a well thought out and refined look, without appearing too put together. Styling tip: Try layering your leather jacket under an oversized denim jacket or wool coat. If your leather jacket has panels, pull them outside of the top jacket for a more refined look.