This is one of my favorite dairy free desserts which is so nutrition packed that it also makes an awesome breakfast.
The health benefits of both chia seeds and coconut make this decadent dish a true superfood treat.  And it's super simple to make…  Does it get any better than that?
Give it a try and let us know what you think.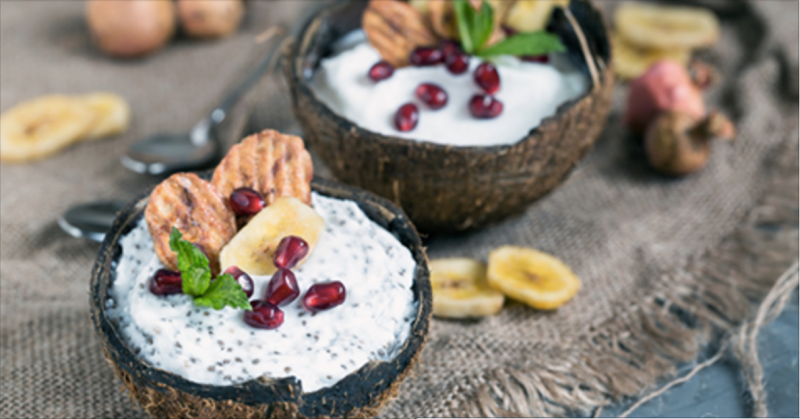 Coconut Chia Pudding
2 servings
Ingredients:
2 cups unsweetened organic coconut milk
1/3 cup chia seeds
2 Tbsp honey,  agave nectar (or a few drops of stevia to taste)
1/4 teaspoon of pure vanilla extract
1/4 teaspoon cinnamon (optional)
coconut flakes and berries for garnish
Directions:
Stir together all ingredients in small bowl or jar.   Place in the refrigerator for 2-4 hours or until the chia seeds have absorbed the liquid and become soft.
Stir and spoon into serving dishes.  Garnish with coconut flakes or berries as desired.  I like a little extra dash of cinnamon on top too 🙂
May be stored in the refrigerator for up to 3 days.
Enjoy!